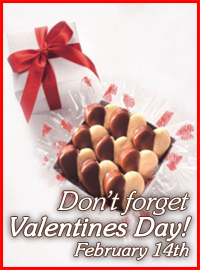 Or Email Evan At:
evan@sendthemcookies.com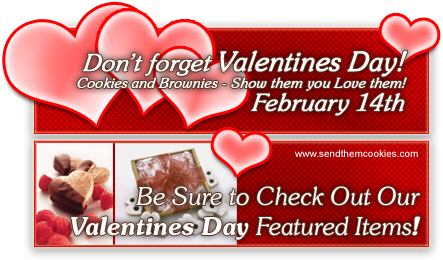 Gifts
Give Pure Joy.
Sweet gifts for any occasion.
---
Featured Products
---



College Sweet Survival Box
Put a smile on their face with this sweet box. Includes our incredible chocolate chip cookies and rich fudge brownies PLUS Kit Kats, Hershey Chocolate Bars and Starburst.

---



European Sampler Butter Cookie Gift ~Large
Make an elegant impression! Our large wood gift crate is filled with an impressive selection of delicate handmade butter cookies

---



Cookie and Brownie Gift Crate ~Small
Sinful delights...rich chocolate fudge brownies (or Blondies) and delicious cookies

---



Raspberry Linzer Heart Cookies ~Small
European linzer heart shaped cookies filled with raspberry jam

---



Brownies, Blondies & Cheesecake Brownies ~Small
Decadent, rich and sinful.

---
Page 1